Hotel Gracery Ginza - Tokyo
35.66899

,

139.76349
152US$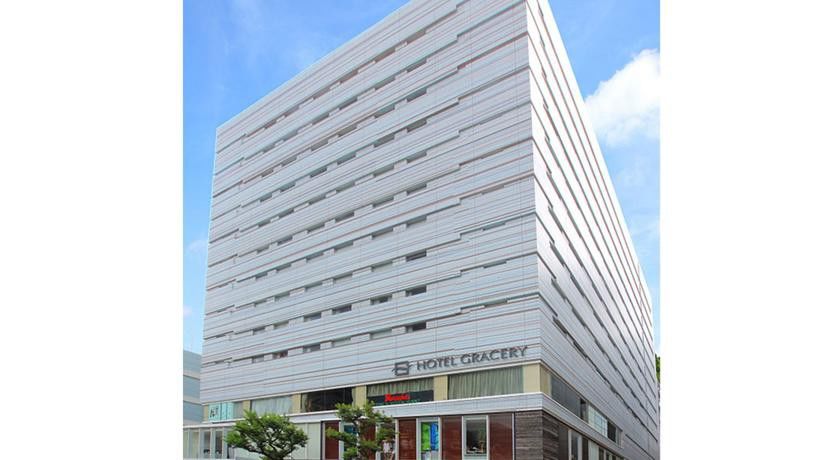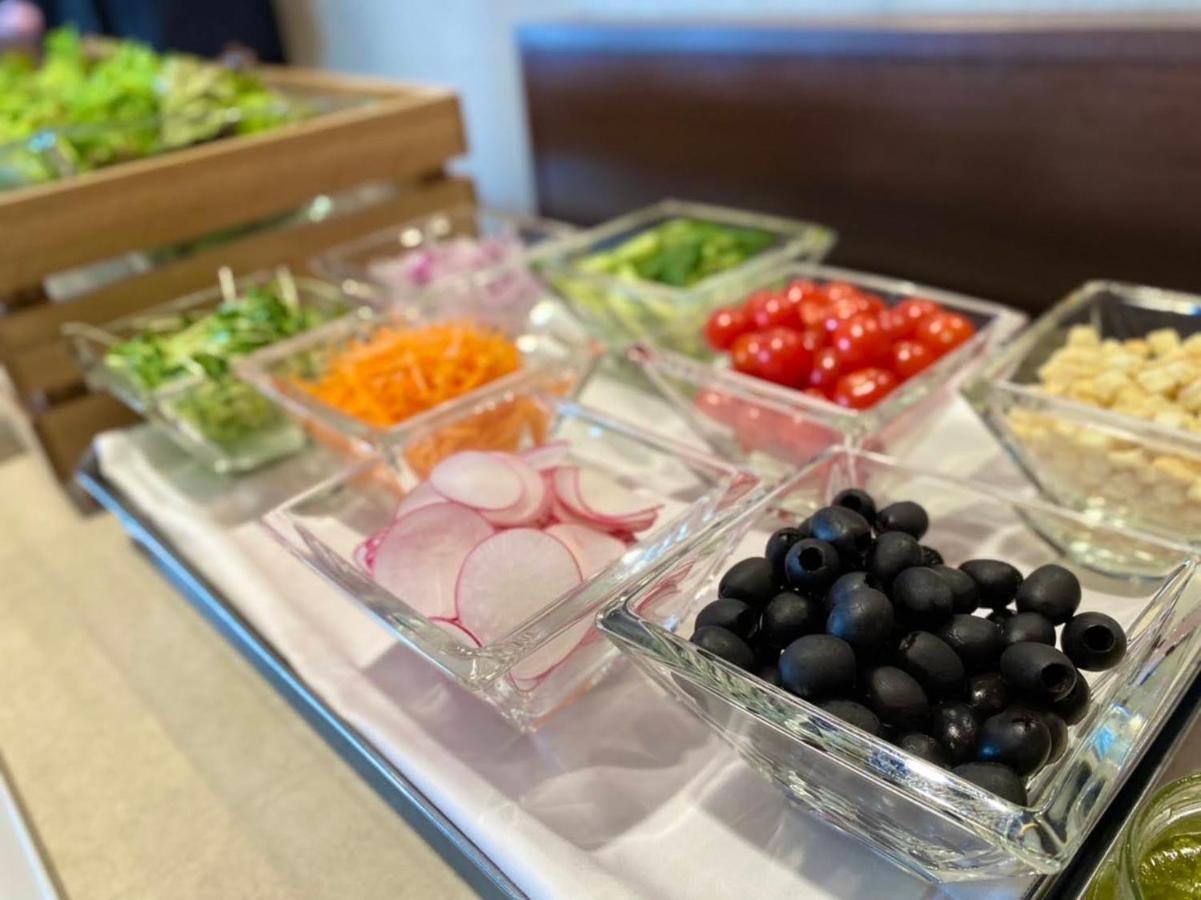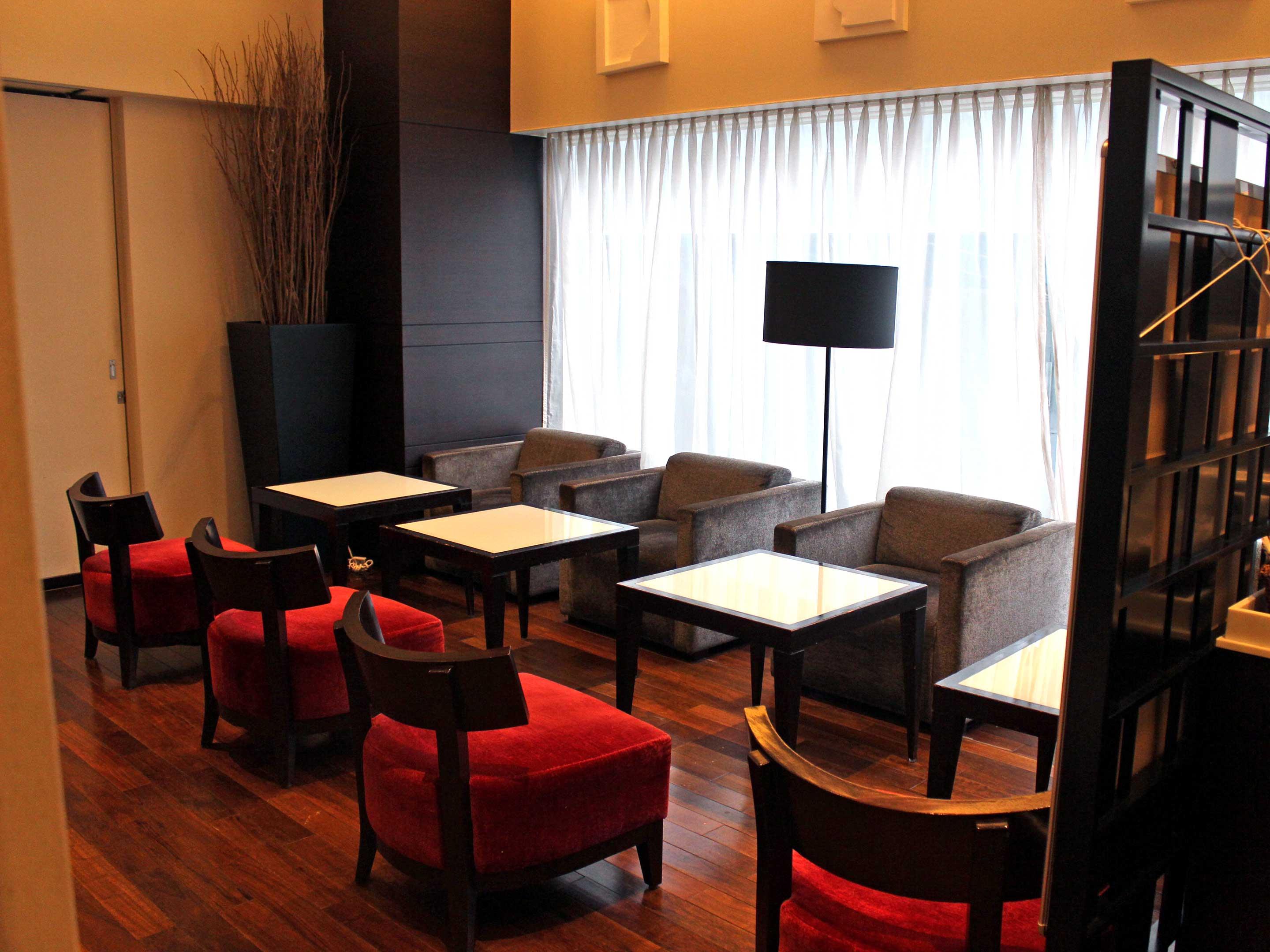 Highlights
Hotel Awards
Japan Hotel Awards
Hotel Gracery Ginza,
Tokyo
highly recommended
Address
7-10-1Ginza
,
Tokyo
,
Japan
,
104-0061
,Shutoken
Overview
The 4-star Gracery Ginza Tokyo offers 270 rooms, and it's 900 feet from konparu-yu. High-speed internet access throughout the property is available.
Location
The hotel is located in the heart of Tokyo, near a metro station. The shinto-style Yasukuni Shrine is 10 minutes' drive from this elegant hotel, while Tokyo International airport is 16 miles from it. The property is placed right next to the usual residence "Imperial Palace", while THE Access Narita bus station is about a 10-minute walk away.
THE Access Narita bus station is about a 5-minute walk away from this Tokyo property.
Rooms
For your safety, these cozy rooms are appointed with a safe.
Eat & Drink
A buffet breakfast is available each morning at the Gracery Ginza. The bar serves relaxing drinks. The well-known Tokyo Tower is around 1.5 miles from this hotel.
A full breakfast is served at the price of JPY1,980 per person per day. 
Leisure & Business
The Tokyo property features a spa complex for guests to relax in.
Internet
Wireless internet is available in the entire hotel for free.
Guest Parking
Public parking is possible on site at JPY 2500 per day.
Number of floors:   13.  Number of rooms:   270.
Most Booked Hotels for Your Next Trip
Facilities
Most popular facilities
24-hour services
24-hour reception
24-hour security
General
Wi-Fi
Parking
Baggage storage
24-hour services
Food/ Drinks
Laundry
TV
Elevator
Services
Housekeeping
Laundry
Dry cleaning
Room features
Air conditioning
Heating
Pants press
Bathroom
Hair dryer
Free toiletries
Media
Flat-screen TV
Telephone
AM/FM alarm clock
Good to know
Check-in
from 14:00-23:59
FREE
Check-out
until 11 am
FREE
Pets
Pets are not allowed.
Rooms and availability

Bed options:

1 Small Double Bed

2 Single beds

Max:

2 persons

Bed options:

Sleeping arrangements for 3 persons

Max:

3 persons
Semi Upper Floors Double Room

Bed options:

Max:

2 persons
Location
7-10-1Ginza
,
Tokyo
,
Japan
,
104-0061
,Shutoken
City landmarks
Nearby
Restaurants
Hotels nearby
Pagoda
Zojo-ji Temple Daimon
1.4 mi
Park
Kokyo Gaien National Garden
1.0 mi
1 Chiyoda
Imperial Palace East Garden
1.3 mi
Pagoda
Tsukiji Honganji Temple
3700 ft
Museum
The National Art Center
2.1 mi
Event hall
Tokyo International Forum
3800 ft
Art object
Godzilla Statue Hibiya
2500 ft
Art object
Statue of Kusunoki Masashige
1.0 mi
3-7-6 Kyobashi
National Film Archive of Japan
3700 ft
Museum
The National Museum of Modern Art
1.6 mi
Shopping Area
Shiodome City Center Winter Illumination
2100 ft
Gallery
Wakayama Art Museum
2700 ft
Museum
Mitsubishi Center Digital Gallery
4300 ft
Museum
Idemitsu Museum of Arts
4000 ft
Museum
Panasonic Shiodome Museum Rouault Gallery
1500 ft
Restaurant
Beer Hall Lion Ginza 7Chome
200 ft
Restaurant
Annam Indian Restaurant Ginza Tokyo
1000 ft
Restaurant
Kushiyaki Bistro Fukumimi Ginza
700 ft
Restaurant
Mugi to Olive Ginza
400 ft
Restaurant
Ginza 300bar 5-Chome
1900 ft
Restaurant
The Nick Stock Ginza Six
300 ft
Getting around
Airports
Tokyo International

(HND)
10.6 mi
Narita International

(NRT)
42.8 mi
You can book a shuttle, once your reservation is complete.
Essential information about Hotel Gracery Ginza
| | |
| --- | --- |
| 💵 Lowest price | 152 US$ |
| 📏 Distance to center | 1.2 mi |
| 🗺️ Location rating | 8.4 |
| ✈️ Distance to airport | 10.6 mi |
| 🧳 Nearest airport | Tokyo International, HND |
Reviews of Hotel Gracery Ginza
Charles

The bed was comfortable, providing a good night's sleep after a long day of exploring. Additionally, the location was excellent, with easy access to the main street of the bustling district. Being within walking distance to the subway station was a big plus, making it convenient to get around the city. Furthermore, the round-the-clock cleaning service ensured that the room was always tidy and refreshed.

The rooms were quite cramped, which is a common characteristic of Japanese hotels. The lack of space made it a bit challenging to move around freely.

Kathryn

The location was fantastic, just a short walk to Ginza station and close to everything. We loved being in the center of Ginza with all the shops and restaurants nearby. The hotel was clean and had all the facilities we needed. Transportation was easy with the subway stations close by.

Hard to think of anything negative.

Robert

Hotel was cozy, had nice staff and location. Spent a nice evening at Giaggiolo, located a short way from the venue.

Frank

The hotel is in a fantastic location and the rooms are great. We had such a wonderful time during our stay. It's a perfect place to stay if you want to visit stores, with a convenience store right next door. The bar at the hotel is excellent. The beds at the hotel are very comfortable.

Carol

I recently stayed at a wonderful hotel in the heart of a vibrant shopping district. The location was perfect, with plenty of nearby amenities such as convenience stores, restaurants, and shopping areas. The hotel staff were incredibly friendly and attentive, making me feel welcome throughout my stay. The room was beautifully furnished and clean, offering a great view of the surrounding area. The bathroom was well-maintained and had all the necessary amenities. Additionally, the hotel provided small gifts for those who chose not to have their rooms cleaned.

Some of the staff struggled with their English communication skills.

Ernest

I had an absolutely fantastic stay at a hotel in the heart of Ginza. The breakfast offered a great range of Japanese and Western options, and the location was perfect for exploring the area. The room was small but functional, and the bathroom was surprisingly spacious. The staff, especially Bae who checked us in and out, were brilliant and made our honeymoon in Japan even more special. I highly recommend this hotel for a perfect start to a honeymoon in Japan.

Michael

Friendly hotel staff and excellent location

NOT large rooms

William

Location, comfort, cleanliness, personnel.

Breakfasts are a bit scarce.

Mary

The hotel is centrally located in the heart of the city, making it convenient to explore all the major tourist attractions. It is situated just a short walk away from the metro station and surrounded by the bustling shopping district of Ginza. With Tokyo station nearby, it's easy to access other parts of the city. The rooms offer a cozy and comfortable space, with all the necessary amenities provided.

The staff could be more knowledgeable about external factors such as taxi services.

Joseph

Location, cleanliness.

Breakfasts are poor.

Jimmy

Good room insulation, warm room, near to station. Wonderful staff, fluent in English. Spacious, beautifully furnished double room with large bathroom and standard US double bed. Very central location in a quieter block of shopping quarter. Highly recommended for couples or small families on a budget.

missing

The hotel location is great. Right middle of the famous shopping area Ginza. There are plenty of restaurant serving Japanese food or western food can be easily found within walking distance. We will definitely recommend this hotel to relative or friend.

The room might be a little bit smaller from what we expected.

Edward

I had the perfect location to explore Tokyo, with easy access to transportation and a quiet neighborhood. The surrounding area had plenty of convenience stores and coffee shops. The hotel was just a minute away from Zara and Uniqlo, and the Ginza 6 mall was right in front. It was a great base for exploring the city. The vibe in the area felt calm, safe, and chill.

missing

Very helpful staff. English speaking. Lots of selection on breakfast buffet.

James

This place is located right in the heart of the famous Ginza shopping strip, making it extremely convenient for shopping. The staff here attended to my every request and provided excellent service. The rooms were comfortable and had all the necessary amenities such as heating, air conditioning, and a hair dryer. The hotel also had facilities like free Wi-Fi and a restaurant, ensuring a comfortable and enjoyable stay.

I would highly recommend this hotel to everyone. The location is perfect, the service is great, and the rooms are comfortable.
FAQ about Hotel Gracery Ginza
How far is the elegant Hotel Gracery Ginza from the city center?
The elegant Hotel Gracery Ginza is located in Chuo Ward district in the heart of Tokyo.
Is there parking at Hotel Gracery Ginza?
Yes, Hotel Gracery Ginza features public parking available onsite.
Is there any public transport close to the Tokyo hotel?
Yes, there is Ginza-rokuchome bus stop within 300 feet away from the Tokyo hotel and Higashi-ginza metro station within a 5-minutes walk.
Can I have lunch or dinner next to the Tokyo hotel?
Bonsalute and Il Ponentino, which are located 200 feet from the Tokyo hotel, are highly recommended.
Can I have breakfast at the elegant Hotel Gracery Ginza?
Yes, guests of the elegant Hotel Gracery Ginza can enjoy a buffet breakfast served daily in the restaurant.
What time is check-in and check-out at Hotel Gracery Ginza?
Guests of Hotel Gracery Ginza can check in from 2 PM to 11.59 PM and check out from 11 AM.
How much does it cost to stay at the elegant Hotel Gracery Ginza?
The price for a room in the elegant Hotel Gracery Ginza starts at $130.
Which amenities are included in the rooms at the hotel?
Each room at the hotel offers a flat-screen TV with satellite channels, some units feature private bathrooms along with hair dryers and showers.
Does the elegant Hotel Gracery Ginza offer facilities for business travelers?
Yes, for business travelers the elegant Hotel Gracery Ginza provides a photocopier and a desk.
Which facilities are available in the elegant Hotel Gracery Ginza?
Top locations of the elegant Hotel Gracery Ginza include baggage storage and a restaurant, whereas guests' safety will be ensured with a safety deposit box and 24-hour security.